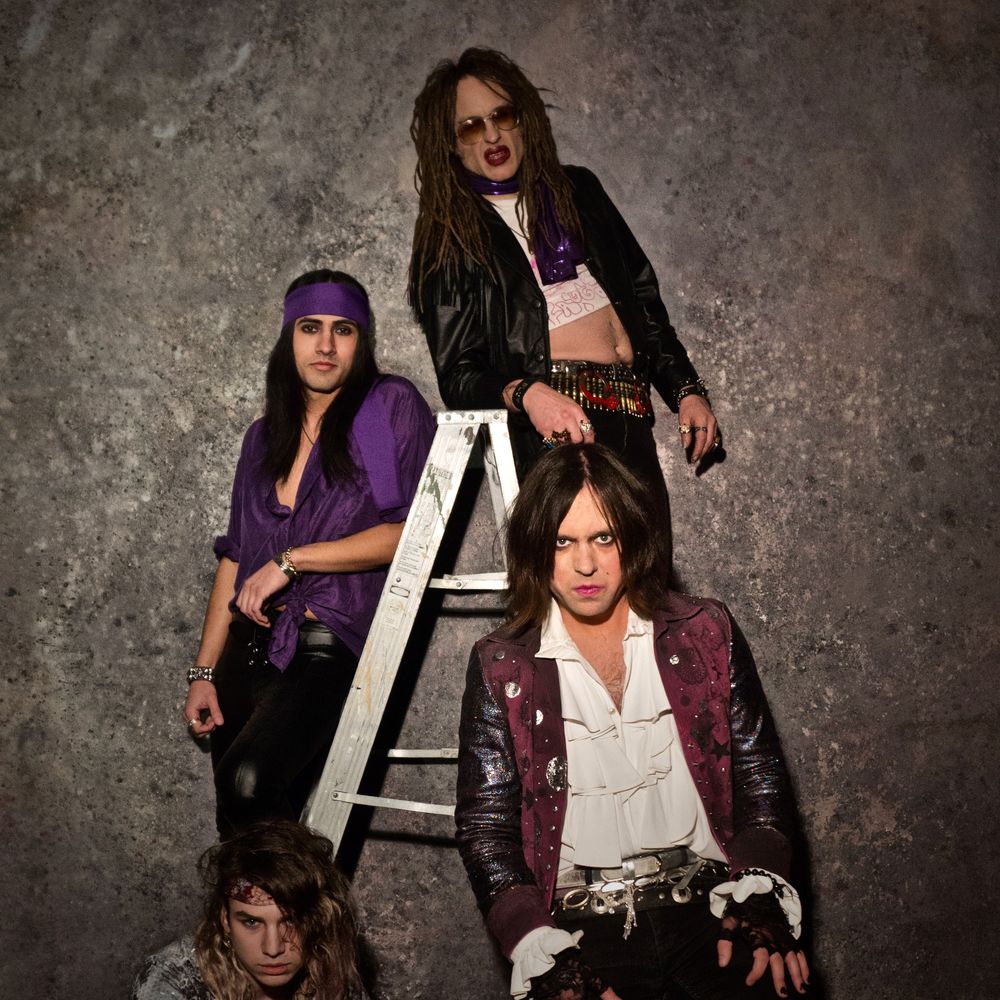 Who The f**k are we??
Do you ever look back on the days when Rock N' Roll ruled the world? For the first time in decades, you have a band that captures it all. 
Laci Violett aims to pick up on where the 80's Glam Metal scene left off before practically dissipating from existence (aka 1992). They are one of the few brave acts of its kind to emerge from the San Francisco Bay Area (or anywhere in the world for that matter these days, making them extra brave). Following the footsteps of 80's Bay Area bands such as Vain, Babylon A.D., Sexcess, and Cry Wolf, the band seeks to introduce the L.A. Sunset Strip scene up north where it was never given a chance to fully take off and carry it around anywhere they set foot. Although constantly pressured by record companies and fashion magazines to alter their musical style to meet today's standards, they prefer to keep it classic.
Laci Violett was founded in 2017 by Lizzy Lace and Eddie Bane, after the two realized that they had exceptional hair and riffs. Within only a couple of jam sessions, they wrote enough quality material for their debut album. They just fit together like pieces of some kind of 2-piece puzzle. All that was left was to give this project a name: Laci Violett
You may find yourself wondering "What does Laci VIolett even mean?", but like those of many of their predecessors, the name has absolutely no meaning at all.
Laci Violett: the world's answer to the age old question: another hairband?